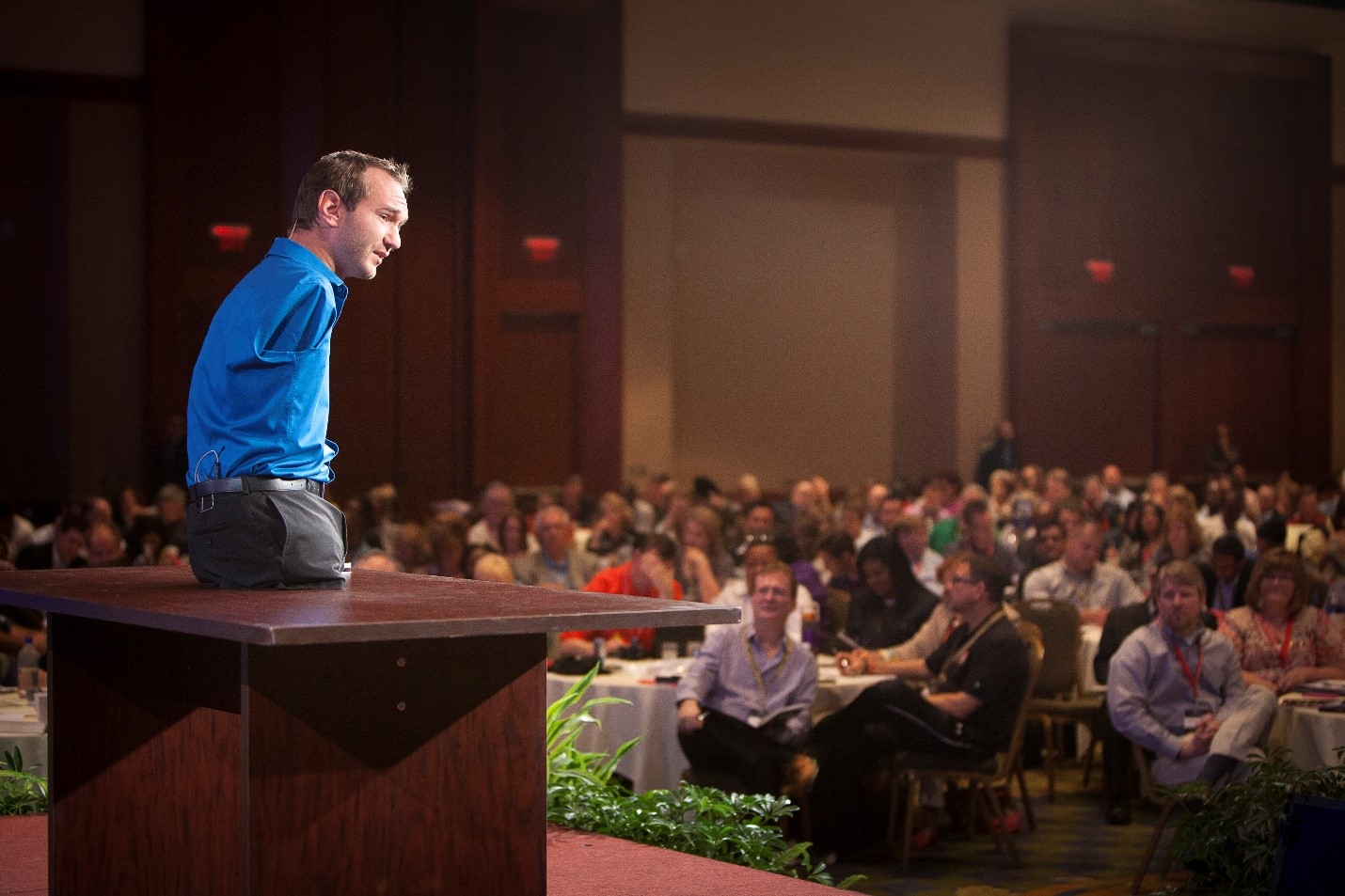 YouthMAX-Plus is presented by Nick Vujicic and Daniel Gleed
Founder of Success YOUniveristy
I am a John Maxwell Certified Life Coach and leadership coach. I teach leadership and success principles through my books, workshops, seminars and key note speeches. I will teach your youth personal growth using the tools and technique's I have personally developed as well as those I have learned from Nick Vujicic and John Maxwell.
This is an opportunity to lift up the youth at your school, church and other organizations to a new level of confidence, self-esteem and success. This exciting new program that we call YouthMAX-Plus is designed to educate, equip and empower today's youth with relevant power tools, methods and ideas to assist them in navigating their life now, and in the future. It's important for today's youth to understand that are not just the leaders of tomorrows generation but that they are the leaders of today.
I offer a one hour event as well as longer, more in depth life changing workshops that can be customized to add value where it is needed the most. It's the ultimate way for them to experience blooming significance. I'm excited to make Youth Max Plus available to you and your youth. To help them continue-on their path to realizing a higher vision of themselves by tuning up their love for themselves and for others. Reminding them that they are connected to a high power that provides an unlimited source of love and personal strength.
The following poem embodies the message that I want every student to realize about themselves.
Our Deepest Fear
By Marianne Williamson

Our deepest fear is not that we are inadequate.
Our deepest fear is that we are powerful beyond measure.
It is our light, not our darkness
That most frightens us.

We ask ourselves
Who am I to be brilliant, gorgeous, talented, fabulous?
Actually, who are you not to be?
You are a child of God.

You're playing small
Does not serve the world.
There's nothing enlightened about shrinking
So that other people won't feel insecure around you.

We are all meant to shine,
As children do.
We were born to make manifest
The glory of God that is within us.

It's not just in some of us;
It's in everyone.

And as we let our own light shine,
We unconsciously give other people permission to do the same.
As we're liberated from our own fear,
Our presence automatically liberates others.
YouthMAX-Plus is a new awe inspiring youth leadership development program, featuring the John Maxwell Team Ambassador for YouthMAX-Plus Nick Vujicic
YouthMAX-Plus motivates and inspires the young people of our world to raise their level of faith and belief in themselves and to understand that human potential is unlimited. As Napoleon Hill asserted, if you can conceive it and believe it, you can achieve it.
Raising-up and maintaining a strong self-image is paramount because it promotes accurate thinking, and it appropriately colors the way we see ourselves and the world around us. The program also teaches the importance of self-respect and compassion, which are a byproduct of high self-esteem. The more people respect themselves and treat themselves with compassion the more they will show respect and compassion to others.
One paramount attribute at the top of every successful person's list of the most important qualities for living a life of fulfillment, and a life of success is what many call PMA. Positive Mental Attitude. I coined the word Problotunity, which teaches people that problems and opportunities always co-exist. In every adversity, there is at least one or more equal or greater seeds of opportunity, If you are looking for them with your PMA. In my writings, I often talk about one of the most important lessons I have learned in life, which is that when you change the way you look at something, the thing you look at changes.
I exercise my skills as a trainer and facilitator to lead attendees through interactively engaging sessions. Supremely crafted sessions that teach youth how employing self-leadership enables them to be a light that will positively influence family, friends, peers and all those they meet.
For this engaging new YouthMAX-Plus  program, I have partnered with John Maxwell and Nick Vujicic. Nick is a published author, renowned international speaker, and the very first global YouthMAX-Plus program ambassador.
Nick's events have played a transformational role in opening the eyes of youth to believing that they're life is a documentary being filmed live every day. It's being recorded and streamed live in real-time onto the movie screen of their own minds. They are the producer and the star of their own movie. The move about their life, and it can be anything they want it to be. Youth have been touched by the millions, all over the world. The event attendees witness firsthand how Nick, through the program materials, shares his passion for helping the worlds youth live a life of significance. Discovering more and more of their potential.
The powerful new YouthMAX-Plus starring Nick Vujicic consists of five sessions. I facilitate each lesson which includes presentations and activities for youth attendees from ages eight to eleven and teens from twelve to eighteen years of age. Each session contains activities that are specially designed to emphasize and reinforce learning outcomes. This format helps students develop and optimize the relevant skills necessary to build fulfilling relationships with themselves and with others. I can facilitate the program in its entirety or you can choose which lesson or lessons you prefer. This enables you to customize the program for your group or situation.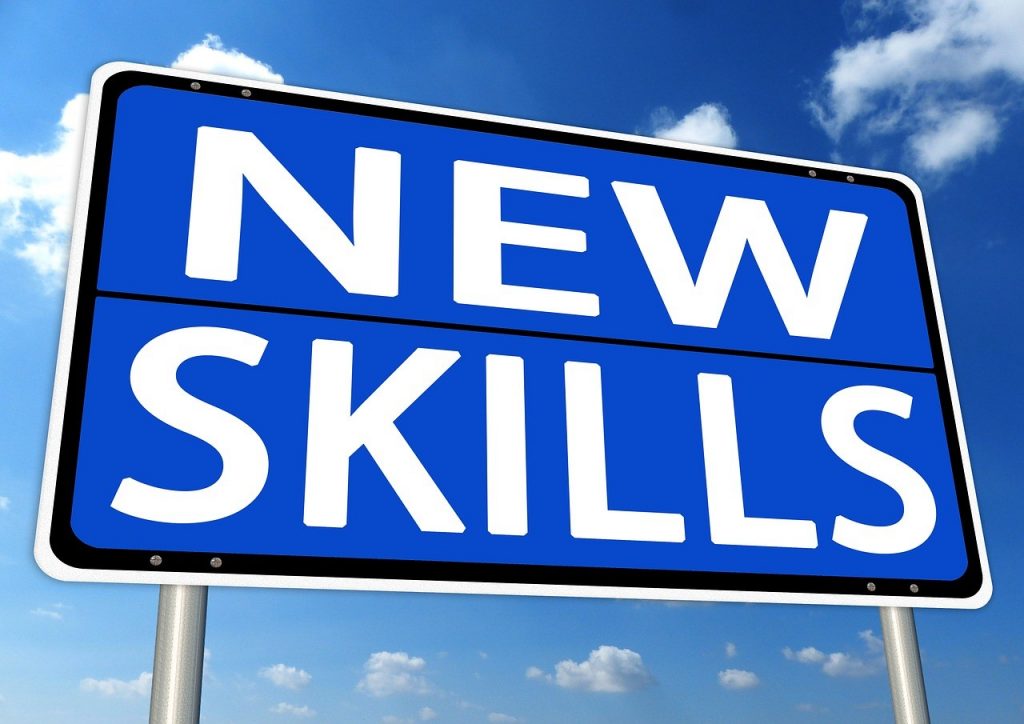 You will see and hear youth leadership development messages from Nick Vujicic in each lesson. Here is a list of the lessons:
3 Important Letters – Y.O.U.
Your True Strength
The Kind Connection
Failure Is Important to Success
5 Steps of Success
There is a beautiful song that was performed by the late Whitney Houston called The Greatest Love of All. Much of the lyrics to the song sum up the impact of YouthMAX-Plus
I believe the children are our future
Teach them well and let them lead the way
Show them all the beauty they possess inside
Give them a sense of pride to make it easier
Let the children's laughter remind us how we used to be

Everybody's searching for a hero
People need someone to look up to
I never found anyone who fulfilled my needs
A lonely place to be
And so I learned to depend on me

I decided long ago, never to walk in anyone's shadows
If I fail, if I succeed
At least I'll live as I believe
No matter what they take from me
They can't take away my dignity
Because the greatest love of all
Is happening to me
I found the greatest love of all
Inside of me
The greatest love of all
Is easy to achieve
Learning to love yourself
It is the greatest love of all

I believe the children are our future
Teach them well and let them lead the way
Show them all the beauty they possess inside
Give them a sense of pride to make it easier
Let the children's laughter remind us how we used to be

And if, by chance, that special place
That you've been dreaming of
Leads you to a lonely place
Find your strength in love
YouthMAX-Plus gives schools, churches and organizations a unique option to impact and serve their local areas. Lifting-up leadership in their communities by offering youth an experience that will help them navigate the landscape of the ever changing, fast paced world they live in.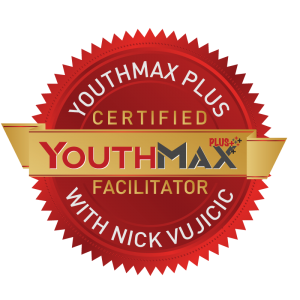 I am the Founder of Success YOUniversity and I have been personally trained and certified by John Maxwell and Nick Vujicic.
To discuss this fantastic opportunity further, you can contact Myself and Success YOUniversity directly by clicking below. Bringing this opportunity to your school, organization or church is just a click away. Thank you for caring enough about the youth to look at ways you can help them.